Written by IEEE | January 9, 2018
RFID technology can play a big role in improving user experience. Companies like Disney use it to ensure streamlined access to attractions at its amusement parks, and Panasonic showcased how it can be used to improve transactions by being implemented in point of sale (POS) systems.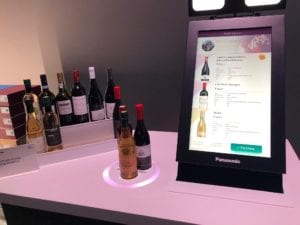 The user-friendly concept was demoed at CES 2018; booth visitors were able to simulate a purchase using facial recognition as a payment method, and RFID to actually "scan" each item. The system recognizes the item and its price, and offers additional information to the shopper. As the technology continues to evolve, customization possibilities are endless. Functionality like store-specific (based on inventory) recommendations influenced by purchase history and trends are merely the tip of the iceberg.
Panasonic also had a solution on display for e-tailers which enables customers to better preview purchases, and in some cases customize them, with a camera-equipped Parallel Link Robot.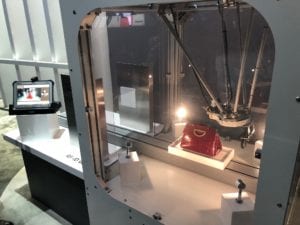 Visit our CES 2018 dashboard for more coverage from the show.