Written by IEEE | October 6, 2020 | Updated: December 15, 2020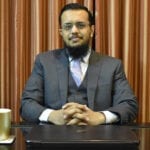 Every first Tuesday of October, you'll normally find IEEE members gathering together, celebrating the world's newest innovations and collaborating on how to make the world a better place through the use of technology. This year, IEEE Day is being held on Tuesday, October 6, and will look a little differently because of the current state of the world.
We spoke with IEEE Senior Member and vice-chair of the IEEE Day Team, Muhammad Ahsan Farooqui, to learn more about the special features and celebrations you can become involved in this year.
IEEE: What is IEEE Day and why is it special for engineers and technologists?
Muhammad Ahsan Farooqui: IEEE Day is celebrated worldwide to remember the historically significant first formal technical meeting of engineers and IEEE members held in 1884. This meeting paved the way and provided the format for future meetings and conferences. IEEE Day was first celebrated in 2010.Typically, each year thousands of IEEE members celebrate IEEE Day in their localities by organizing technical, humanitarian, social and IEEE related events. The event gives them an opportunity to come together, share ideas and inspires them to pursue their technical dreams.
IEEE: Because of COVID-19, how is this IEEE Day different from different years? How will you be celebrating?
MAF: We aim to celebrate IEEE Day with more passion and enthusiasm this year. Due to the current pandemic, we are encouraging students to celebrate IEEE Day virtually. Virtual events give you the advantage by removing physical barriers and liberate you to celebrate with anyone around the world.
The event categories are kept the same – i.e. humanitarian, technical, social and IEEE related. We provide our volunteers with "IEEE Day in-a-box tutorials" that help them arrange the events. Like every year, we'll be providing some interesting incentives to members including discounted access to online courses, reduced membership rates for new and reinstate professional members, etc. Details of all such offerings are available on IEEE Day website.
This year, the annual video contest is transformed to a 60-second innovation video contest where students find a problem that revolves around humanitarian and technical categories and suggest a solution.
The photo contest is also modified and has an IEEE Foundation category, along with technical and social categories, as the IEEE Foundation has joined us as a partner to celebrate IEEE Day. In the newly introduced IEEE Foundation category, students submit their events focused to the four pillars of IEEE Foundation (Illuminate, Educate, Engage, Energize) and the crowdfunding events. We aim to reach out to the maximum amount of students possible and educate them about the IEEE Foundation.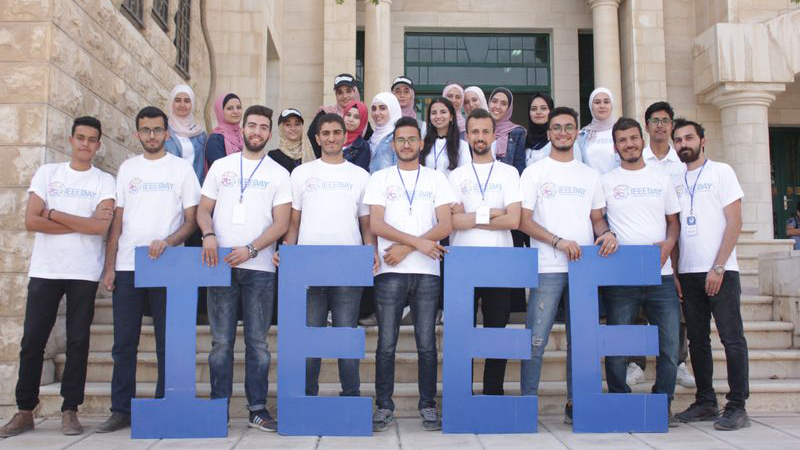 IEEE: The theme for IEEE Day is "Leveraging Technology for a Better Tomorrow". How do you envision technology making a positive difference in the future?
MAF: Technology has already transformed every aspect of our lives. We are surrounded by gadgets and tech appliances which have helped us achieve better lifestyles, create better healthcare systems and have made access to information and global research easier. Our industries are becoming smarter and more efficient as we are able to crunch more data and make wiser decisions. E-commerce and internet-based companies are rapidly evolving, which have created a global marketplace for anyone who wants to create an income source for themselves. I believe that technology will create more fruitful opportunities for everyone and will contribute more in making our planet a better place to live.
IEEE: What inspired you to become involved as a co-chair of the IEEE Day Team?
MAF: I started my IEEE Day career five years ago as a student branch ambassador. A year later, I got connected with the IEEE Day team as the ambassadors coordinator and contests lead. I then accepted the position of vice chair last year. Our efforts at IEEE Day reach out to thousands of volunteers and motivate hundreds to hold events and participate in contests. It's the enthusiasm and creativity of these IEEE volunteers celebrating IEEE Day that keeps me motivated to volunteer for it. I am honored to be a part of the IEEE Day team.
Learn more about this year's IEEE Day events and how you can get involved.