Attention Makers
CATEGORY: ENTERTAINMENT
General application for multiple extension
MAKERS: mohan COUNTRY: India
This is android application used to open all extension file and also it is used to display laptop live screen on mobile.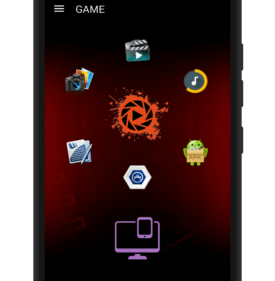 The Purpose
The application also focuses on improving the experience of the users who often work with multiple file extensions and at the same time concentrating on enhancement of space efficiency (memory). With good features such as Text-to-Speech converter and laptop screen on mobile, audio recording, all functions of audio, image, video and text like pdf, word, ppt and etc.
The Technology
Android mobile used here and android development kit used to develop this app. Wifi or hotspot used to transmit laptop screen to mobile.
Additional Details
It will be benefited to all the user to access all files in single application without installing separately. Live laptop screen on mobile will be benefited by college staff to give presentation to student.