Attention Makers
CATEGORY: SUSTAINABILITY
Environment Monitoring Using Internet of Things (IoT)
MAKERS: Abhai , Nirbhai COUNTRY: India
Environmental Parameters: Temperature,Humidity and light intensity sensed stored in system and uploaded to internet so that it can be monitored world wide by accessing Internet.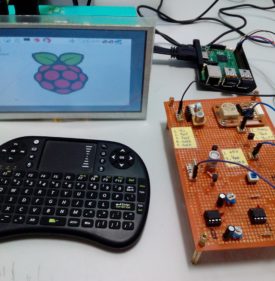 The Purpose
At some factories and labs at particular temperature and humidity if it exceeds to a certain limit product becomes faulty or experimentation becomes fail. Gases present in environment can also be monitored with it. although in absence of gas sensor, it is not done. this project also can be used in weather prediction.
The Technology
In this project Internet of Things technology is used. Raspberry Pi is used as embedded platform and three sensors: Temperature (LM35), Humidity (SY-HS-220) module and Light Intensity (LDR) are used. Internet of Things technology can be described as: It is the technology in which objects around us is directly connect to Internet so that then be accessible from worldwide.
Additional Details
In terms of industrial parameters monitoring this project can be further explore. more sensors can be added and appliance can also be controlled through this technique.