Attention Makers
CATEGORY: EDUCATION
Emergency shelter through superadobe technology
MAKERS: Anjitha COUNTRY: India
It's is civil engineering based topic.construction of earthbag for emergency shelter.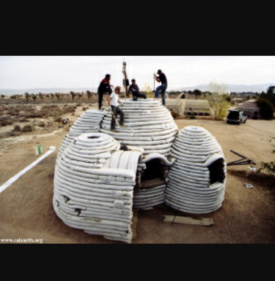 The Purpose
This project is very important for emergency shelter purposes.its a low cost method.i want to study the effect and necessity of superadobe technology
The Technology
Superadobe is a form of earthbag construction that was developed by Iranian architect Nader Khalili.[1] The technique uses layered long fabric tubes or bags filled with adobe to form a compression structure.[2] The resulting beehive shaped structures employs corbelled arches, corbelled domes, and vaults to create single and double-curved shells that are strong and aesthetically pleasing. It has received growing interest for the past two decades in the natural building and sustainability movements.
Additional Details
Sandbag