Attention Makers
CATEGORY: HEALTH & SAFETY
The intelligent pulse sensor
MAKERS: Meriem , Wiem COUNTRY: Tunisia
Is a plug-and-play heart-rate sensor for Arduino it can be used at any time by students, artists, makers?it's important to protect you from the electricity that makes the Pulse sensor!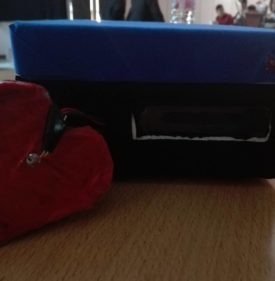 The Purpose
The problem is that heart rate can be difficult to measure. Especially for those how have a heartbeat problem ... Our project can solve that problem!
The Technology
We used in our project a module GSM for those how have heartbeat problem. So it can mesure the heart rate and send the result to the doctor.
Additional Details
You can take it at any time with you (portable), easy to use, it gives an exact result without fault.