Attention Makers
CATEGORY: OTHER
God's Eye
MAKERS: Ambareezsh COUNTRY: India
Project that detects,recognizes,tracks and locates the person or an object whose image is given as query...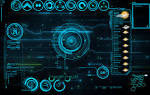 The Purpose
-To detect an Object in the query image -To recognise the object and display it?s specifications -To detect and recognise the person which is very helpful in security systems -To reduce the time taken by intelligent agencies to track down a person/ an object
The Technology
-At first the image is scanned in real-time from the surrounding/ from the query. -Then the image is transmitted to the Processing unit with the help of transmitter. -This query image is searched for its best match in the Internet, since it is faster. - If found the information is given to the user. -If no match is obtained then the best match is searched in the Government database. -Then the obtained information is displayed to the user -The tracking options are given to user and are processed accordingly -If the movement of the query is to be tracked in front of the camera, then there is
Additional Details
GOD'S EYE is an image processing technology which may/can be used to create artificial intelligence. This is a promising technology that revolutionises the way of tracking object or a person. To stay smart by knowing what we see and secure the world from crime we are introducing GOD'S EYE. It makes use of detection, recognition and tracking techniques using OPENCV and SURF. THE GOD'S EYE can be used in intelligent agencies, military and security forces. This will do a quick cross check in the provided and in result gives information and relevant data as accurate as possible provided by database.