Attention Makers
CATEGORY: TRANSPORTATION
Bus Identification System For Blind People
MAKERS: Manjusha COUNTRY: India
Its a very useful sytem for blind people to identify their bus.its done through the IR tags which will present will the blind people.It helps a lot for easy means.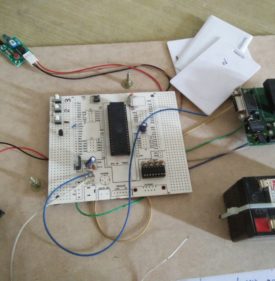 The Purpose
As blind people cant see anything they cant identify the required bus they need to travel in . So in such cases our project helps them to identify the bus in which they need to get in.
The Technology
In this project we use the micro control processor 8015 in which all the required programs are inscribed.and we also a buzor to indicate the required nus has arrived. Infra Red tags are placed in the bus.
Additional Details
Not just blind people every old people can also identify their required bus