Attention Makers
CATEGORY: OTHER
SMART LOCK
MAKERS: SUMIT COUNTRY: India
A smart lock which helps you share your keys with your friend remotely and he(your friend) can unlock it only when you want.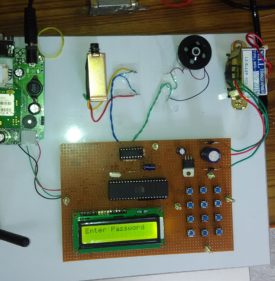 The Purpose
To make a lock more secure and easy to use. Best thing is you can share its keys with others and they will not be able to use it further unless you want. It has also a feature of alarm which sends an alert sms to user when some one tries to unlock it with wrong password or key.
The Technology
GSM technology which is very cheap and widely available. Each user will have its unique password and by entering it system will automatically recognize the user and an OTP (one time password) will be sent by the system to that user's mobile phone. The user will have to enter that OTP at the same time to lock or unlock the smart lock.
Additional Details
The system is based on embedded system. Few more security features can also be added with the smart lock. Like a fire sensor, force sensor so that it can also send alarm message when some one tries to break it.