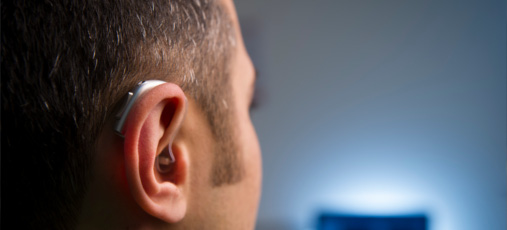 Hearing Aid
A small electronic sound-amplifying device designed to aid people who have a hearing impairment.
An electroacoustic device designed to amplify sound for the wearer, usually with the aim of making speech more intelligible, is used to correct impaired hearing as measured by audiometry. Almost one-third of people ages 65 to 74 report difficulty hearing, and the number rises to about half at 75, according to the National Institute on Deafness and Other Communication Disorders.
What do you think?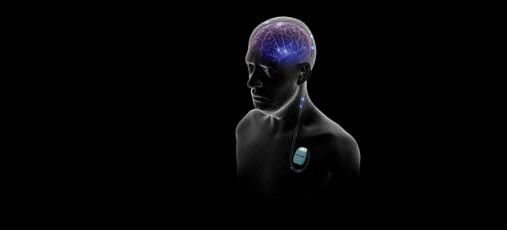 Deep Brain Neurostimulators (DBS)
A neurosurgical procedure uses stereotactic implantation of electrodes into specific parts of the brain, for the treatment of affective and movement disorders.
In 1997, the Food and Drug Administration (FDA) approved DBS as a treatment for essential tremor. All in all, movement disorders such as Parkinson's Disease, tremor and dystonia; and affective disorders such as depression, obsessive-compulsive disorder, Tourette syndrome, chronic pain, and cluster headache, are helped. DBS consists of permanently implanted neurostimulation systems which is considered safer because it can be adjusted over time and the location of the leads can be revised.
What do you think?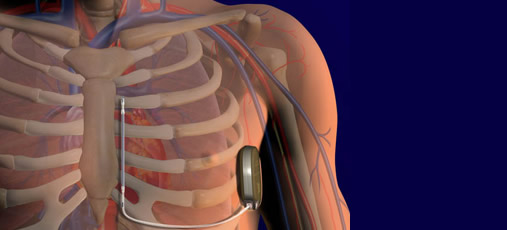 Cardiac Defibrillators/Pacemakers
Implantable cardioverter defibrillator (ICD) is a small device that's placed in the chest or abdomen, which is used to help treat arrhythmias through electrical pulses.
ICDs have been very useful in preventing sudden death in patients with known, sustained ventricular tachycardia or fibrillation. Doctors also treat arrhythmias with another device called a pacemaker. Pacemakers give off only low-energy electrical pulses. They are often used to treat less dangerous heart rhythms, such as those that occur in the upper chambers of your heart.
What do you think?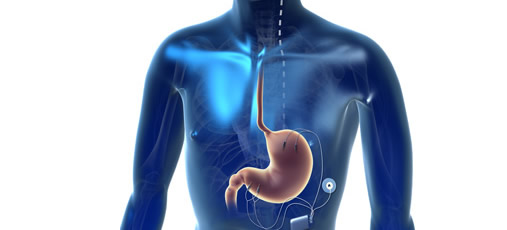 Gastric Stimulators
A device implanted in the abdomen that sends mild electrical pulses to the nerves and smooth muscle of the lower stomach, which helps decrease chronic nausea and vomiting.
Clinical studies show that gastric stimulation may significantly reduce the vomiting frequency in patients with gastroparesis of idiopathic or diabetic origin. Leads deliver mild, controlled electrical pulses to the antrum portion of the stomach muscle wall. Thus, delivering significant improvement in health-related quality of life.
What do you think?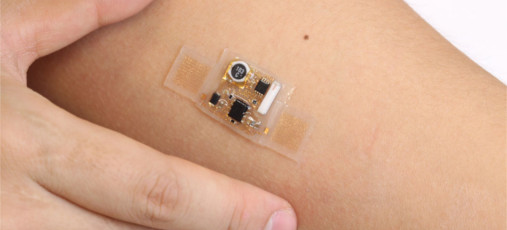 Electronic Skin Patch
Researchers created a patch that monitors muscle movement, and uses stored data patterns to decide when to deliver medicine through the skin.
A memory device that can be bent and twisted, works when stretched to 125 percent of its original length, and works well even after 1000 stretching cycles, this patch is useful in its continuous monitoring of physiological cues in treating Parkinson's disease, epilepsy and heart failure.
Read about similar products here.
What do you think?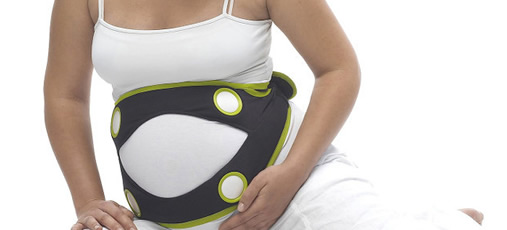 Pregnancy Monitor/ Fetal Monitor Wearable
A wearable belt that allows expectant moms to monitor their fetus as they go about their everyday lives.
New technology gives women the chance to monitor their baby while still in the womb, and helps doctors oversee expectant moms in remote locations. Doctors may receive a wide range of stats, from the heart rates of the mother and fetus, to kicks, sleep state and contractions.
Read about similar products here.
What do you think?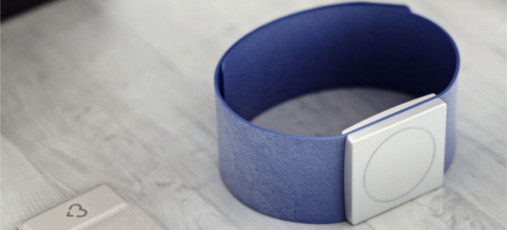 Smart Watches/Wristbands
A device that detects the onset of abnormal movement patterns similar to those caused by generalized tonic-clonic (GTC) seizures.
By using sensors and algorithms, researchers discovered that combining stress and activity data collected from the wrist led to the most accurate seizure detection. This device automatically sends the user's Bluetooth-connected phone text and phone call alerts to its designated alert recipients. This provides caregivers peace of mind, as they know they will be alerted upon the occurrence of excessive movements, which may be indicative of a seizure.
Read about similar products here.
What do you think?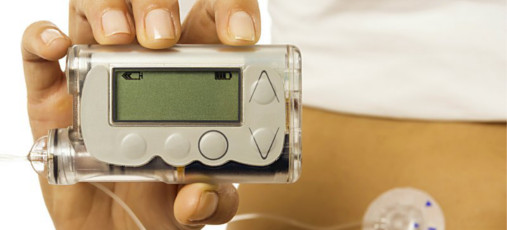 Insulin Pumps
A small device about the size of a small cell phone delivers precise doses of rapid-acting insulin to closely match the body's needs.
Researchers analyzed data from tens of thousands of pediatric Type 1 diabetes patients across the U.S., England, Wales, Germany, and Austria and found that hemoglobin A1c (HbA1c) levels, on average, were lower among patients receiving insulin pump therapy versus injection therapy.
What do you think?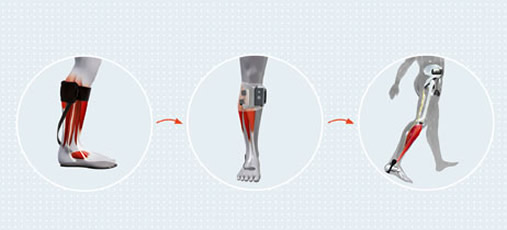 Foot Drop Implants (Drop Foot)
An inductively powered neuroprosthesis, which consists of both implanted and external components, delivers low levels of electricity to stimulate the nerves which help correct dropped foot.
Foot drop affects both males and females. However, it is more common in males at a ratio of approximately 2:8:1 (male to female). With the use of electrical stimulation devices, electrical impulses stimulate the nerves to contract (shorten) the affected muscles. This results in a smoother, safer and faster gait, and a reduced risk of falling.
Read more about similar products here.
What do you think?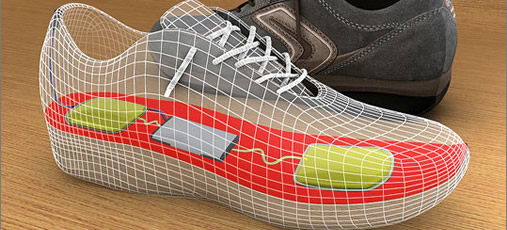 Smart Shoes
GPS-enabled shoe soles designed to help caregivers keep track of elderly patients with dementia.
Research indicates that 40 percent of people with dementia get lost at some point, and five percent get lost repeatedly, including patients with Alzheimer's disease. Technology such as this, allows the shoe to be inserted and enabled by GPS technology that allows real-time syncing, a detailed report of location history, and allows users to set up a safe radius of their loved one.
Read about similar products here.
What do you think?