Attention Makers
CATEGORY: OTHER
The portable braille printer
MAKERS: Tanmay , Ranajoy COUNTRY: India
In this fast developing market cost and space is a huge factor. The portable braille printer is a carry anywhere light Weight and cheapest braille embosser build with arduino.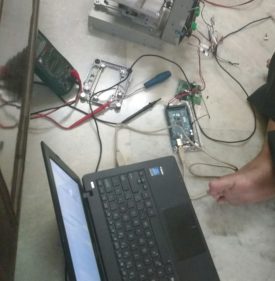 The Purpose
Cost of embossers around the world is very high which is limiting the braille books published. This embosser that I have developed is low cost and the portable braille printer is also light weight carry it anywhere version . Perfect for home printing and basic printing job. This will reduce the cost of printing effectively and spread the knowledge to visually impaired.
The Technology
I have been using the concept of CNC in braille printing. This is what that makes my project unique. Cnc concept in braille printing system is not yet applied.
Additional Details
*project cost is as minimum as one can imagine. Below 70usd. *Prototype already developed *On process of further development for production